Trash Hauling & Junk Removal in Forest Hill
Whenever unwanted belongings cannot be thrown out in the normal trash, a junk removal company can help. We haul away and remove junk in Forest Hill area, so that you don't have to. WE JUNK will help you to haul away your broken furniture, clear the attic full of rubbish, or to clean out an estate or office upon foreclosure.
We strive for complete client satisfaction and handle the bulk of the labor to exceed expectations and stand out from the crowd. We believe that Customer care skills are always necessary, as a junk removal business needs to build a strong reputation in the Community and earn positive review from the consumers.
Benefits when WE JUNK
Easy Online Arrangement
Punctual and Experienced
Eco friendly
Proper recycle
Junk Removal Services in Forest Hill
Doing junk removal business for over 37 years, we're committed to excellence in what we do. Our team strives to provide stress-free garbage hauling at your doorstep. We will work around your busy schedule, providing same day pickup, weekend service and 24/7 emergencies.
Our team is available in Forest Hill and the surrounding areas. We provide eco-friendly junk removal at the best price! Get a free quote and schedule a pickup day now!
As simple as it may sound!
or
See more trash removal options near San Francisco, California
ZIP Codes in
Forest Hill Neighborhood
Where We Provide Junk Removal & Junk Hauling Services
We Provide Cleanout Services
Storage unit Cleanout

Storm Clean Up

Foreclosure Cleanout
How it works
1

Choose your area or enter ZIP

2

Schedule online or arrange a call

3

Book a pick-up day

4

Watch the rubbish go away!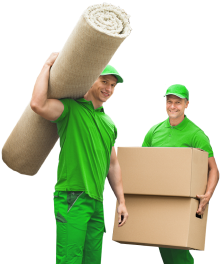 What needs to be cleaned out?
Frequently Asked Questions
→ How much does junk removal cost?

We offer free estimates and transparent pricing for all services we provide. The final price includes labor and essential fees (transportation, recycling, disposal, etc.).

→ How do I schedule an appointment?

Give us a call, and indicate what items you need to get rid of. Or you can use an online form to arrange a pickup date. We work around your busy schedule by providing same-day service, weekend service, and emergencies.

→ What is trash removal?

When it comes to waste management, we take full responsibility for what we haul away. Waste management and disposal are dangerous and require a proper approach regardless of which type of waste you need to get rid of (solid, liquid, gaseous). Our company deals with all kinds of waste and garbage responsibly because we care!
Other Neighborhoods in
San Francisco, CA
Where we provide junk disposal service
Featured on
Amazon
Angellist
Yelp
Flickr
Forembee