Building your dream house or renovating your business office is a labor-intensive and time-consuming job.
Whatever your project is, there will be a lot of rubbish left after you complete it. Hauling construction debris on your own can be a waste of time and money. A rational way is to entrust this process to professionals and hire a reliable debris cleanup company.
The waste left after construction, demolition, repair, or reconstruction is bulky and takes up much space. It's almost impossible to transport and dispose of bulky building rubbish alone, especially when there's a considerable accumulation of concrete, tiles, drywall, metal, and other junk. We're here to help! Our team is ready to quickly and effectively remove any construction debris you have at any convenient time.
WE JUNK is your reliable partner for construction rubbish removal.
Our company provides professional debris hauling services for both private and rented properties. We guarantee to neatly pick up and safely remove construction rubbish, all while staying within your budget. You won't need to hire loaders or rent dumpsters additionally.
We take our obligations seriously, and our clients trust us. More than that, we care for the environment and provide an eco-friendly approach to rubbish removal and recycling. We thoroughly sort and pack all the waste to dispose of it according to all current norms and laws.
We remove the following types of construction debris:
How it works
1

Schedule a pickup day online

2

Point to your junk

3

Enjoy the cleanness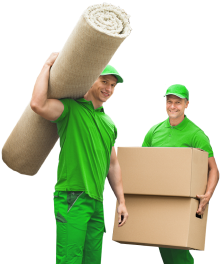 What needs to be cleaned out?
Debris removal FAQ
→ How much should I charge for debris removal?

The price for construction debris pickup is individual for each project. To find out how much our services will cost you, leave a request online to calculate or order a callback. It's free and doesn't oblige you to anything.

→ What is debris removal?

Our company provides a full range of services, including sorting, packing, taking out, and transporting any construction waste. You don't need to worry about lifting, to move, storing, and removing bulky building constructions. We'll take care of everything.

→ Debris removal is covered up to what amount?

The amount of coverage for debris removal usually equals 25 percent of the insurer's liability to replace or repair the damaged property plus the deductible (unless otherwise stated in a policy declaration).