You may have many reasons to get rid of old furniture.
It might be replacing a damaged bed, renewing an outdated wardrobe, or making a complete or partial interior makeover. Whatever the task, furniture haul away is overwhelming. It's complicated and inconvenient to disassemble and remove large and heavy furniture items on your own, it takes time and money to transport them, and it's almost impossible to find a place for their storage.
Thus, if you want to dispose of unnecessary belongings without extra costs and hassles, contact WE JUNK. Our company guarantees to safely and effectively pick up as many junk furniture items as you need. Whether you need to haul away your old couch or clean out an entire house full of old things, we are ready to handle the task.
WE JUNK is a trusted provider of furniture removal services.
We professionally and comprehensively deal with the disposal of unwanted furnishings. Our range of services includes disassembly, loading, sorting, and transportation of goods of any type. Depending on their condition, we will donate them to charity or send them for recycling.
How do you want your old furniture to be recycled?
Second life for unnecessary furniture. If you don't need your chair, sofa, or cabinet but it is in good condition, we will donate it on your behalf to charities. People in need will be grateful for your help.

New use for your old things. Recycling is a modern way to take care of the environment and prevent buildup in landfills. We'll ensure your furniture gets recycled and help you make your contribution in conserving natural resources.
Our company is a trusted, responsible, and honest partner for clients of all sizes. We work with both private clients and businesses. We carry out the work on time and take into account all your wishes.
We promise that you will know the exact cost of our services in advance. This means that we never charge additional fees to our clients. Working with WE JUNK, you save your money, time, and space.
How it works
1

Schedule a pickup day online

2

Point to your junk

3

Enjoy the cleanness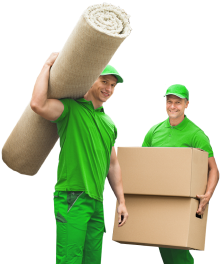 What needs to be cleaned out?
Furniture removal FAQ
→ How much does furniture removal cost?

The price for removing your belongings is calculated individually. It depends on the number of items, their type, weight, and many other factors. To get an accurate calculation of our services' cost, leave a request online or order a callback. Our specialists will provide a free estimate and answer any questions you have.

→ Who to call for large furniture removal?

There are two ways you can contact us. The easiest way is to call 855 460 0360. Or you can order a call-back by filling a form on our contact page.