Eco-friendly E-Waste Removal and Recycling
Got any used household appliances you want to get rid of? Don't let them take all of your home space and call professional junk haulers, because there is nothing WE can't JUNK! Our operating team knows how to handle e-waste and properly dispose of it. In case your old device still works, we donate it to local charity organizations. Otherwise, we take your unwanted item to a recycle facility and make sure its discarded in a green way. And that's the way WE JUNK.
We deliver stress-free junk removal and appliance recycling services to your doorstep. Call us now or book a pickup day online to get rid of your old appliances, and make room for the new ones. Our field workers will arrive on time to provide you with an accurate estimate, and, if you're happy with it, haul away all of your unwanted items and appliances. WE JUNK responsibly!
Small Domestic Appliances Removal & Recycling
Light fixture
(light fitting, luminaire)

Toaster
(toaster oven)

Humidifier

Coffeemaker

Food processor

Electric heater

Blender
(mixer, juicer)

Waffle iron

Hot plate

Electric kettle
(hot pot)

Iced tea-maker

Meat grinder
Major Household Appliances Disposal & Recycling
Gas stove
(stove, cooker, oven, range, cooktop)

Washing Machine
(washer)

Clothes dryer
(tumble dryer)

Water Heater

Dishwasher

Air Conditioner

Water cooler

Microwave oven
How it works
1

Schedule a pickup day online

2

Point to your junk

3

Enjoy the cleanness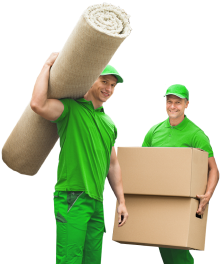 What needs to be cleaned out?
E-Waste Recycling Matters
We recycle or donate the unwanted items whenever possible. We donate to: Goodwill, Salvation Army, Habitat for Humanity, as well as other local communities ('Leveling the Playing Field, Washington D.C.)
Frequently Asked Questions
→ What to do with old appliances?

If you want to get rid of your old appliances, there are several options to do it. First, you can donate them (if they still work) to any charity organization and help your Community grow. Second (and the greenest) option would be taking your unwanted device to a specialized recycle facility to make sure that it's disposed of properly. This way can also help you earn a little pocket money for buying a new appliance. The third option would be simply taking your e-waste to the nearest junkyard, pay a small fee and leave the device together with your worries behind. In case you're looking for professional junk haulers to get the job done at ease for you, call WE JUNK, because WE CARE enough to dispose of your junk appliances responsibly and safe to the environment.

→ What is appliance recycling?

Appliance recycling is what usually happens to your old home appliances when you want to get rid of them in an eco-friendly way. The process starts with dismantling and taking used devices to specialized recycling facilities. Such centers perform disassembly and scrapping the part of your old appliances for reuse. One of the most important steps of the process is the removal of hazardous components and the destruction of the end-of-life equipment to recover such materials.

→ Why is it important to recycle appliances?

At WE JUNK, we believe that a proper appliance recycling matters, and there are two reasons for that. First, is the used appliances can be looked upon as valuable resources (when recycled properly). And the second is that appliances can become extremely harmful to the ecosystem and the environment, if disposed of improperly. For a proper appliance recycling call 1-888-935-8652, because WE JUNK responsibly!

→ How much is appliance recycling and removal?

The cost of a proper appliance disposal depends on many factors, such as: the quantity and conditions of your unwanted devices; state you live in; and, of course, junk hauling company you call to get the job done. At WE JUNK, we provide free and accurate estimate for our services and, if you're happy with it, we immediately proceed to business. No hidden fees or upfront payments – simplicity when WE JUNK!