Eco-friendly Couch Disposal & Recycling
Replacing or disposing of your old furniture? Need a hand with an old couch removal? Call WE JUNK, because no job is too big or small for us. Scheduling our junk removal services is easy as 1-2-3. Book a pick-up day online or over the phone; get instant price estimate; watch the rubbish go away!

Getting rid of an old couch on your own is difficult, if not to say impossible. When you decide that it's time to upgrade for a new one, you might be looking for someone to get you a hand with the moving. Our professional hauling team is ready to help and take care of all the heavy lifting for you. Simply give us a call, and point to your old furniture —we'll do the rest
WE JUNK All the Types of Couches
Any Shape

Disposing of used furniture is never easy. Especially if we're talking about bulky items like an armchair or a couch. They are heavy, hard to maneuver and most likely will damage or soil something around the house during transportation. And while the matter of hauling can be solved by asking your friend or neighbor for help, an important point we all should consider is the environmental impact.

Many household furniture contains materials that can be recycled and reused. On the other hand, if disposed of improperly, they are going to end up in a landfill posing a substantial hazard to human health and the environment. At WE JUNK, we believe that proper disposal matters! And that's why we THINK GREEN when WE JUNK

Includes: Lawson couch, chesterfield,ottoman, armchair, loveseat, classic round arm, retro square arm, hard/round wedge arm sofa, straight/high back sofa,tuxedo,camelback, wingback, barrelback, rollaback, recliners,etc.

Any Size

For big-size families and the people who like to have guests often, sectional or modular sofas would probably be the best way to go, but what to do when it's time to phase out your old plushy pal and get a new couch? Better call WE JUNK.

Whatever the size of your unwanted sofa that needs to be removed, our skillful hauling team will get the job done. No need for you to break down and lug that heavy pieces of furniture and figure out what to do with them afterward. Old couch removal is easy –when WE JUNK!

Includes: sectional and modular sofas

Any Upholstery Fabric

Do you currently own a worn-out couch you need to get rid of? Let us help! No need to keep your old furniture cluttering around the house! It's better to hire a professional junk removal company like WE JUNK and stay rest assured that your unwanted belongings are going to end up in the right place posing no harm to the environment. Because sofas contain reusable materials (like metal springs, wood, cotton, foam) it is essential to keep in mind that they can be broken into pieces and recycled. And while most waste management companies may refuse to take your old couch to recycle, WE JUNK has got you covered!

We care about responsible disposal of your old couch (or any other home furniture) in the most environmentally friendly way as possible. Our hauling team will handle all the heavy lifting for you, so all you have to do is give us a call.
How it works
1

Schedule an appointment

2

Point to your old appliance

3

Enjoy the cleanness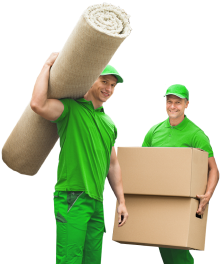 What needs to be cleaned out?
What Happens to Your Items?
We realize how important it is to recycle and take care of nature, and that's why, at WE JUNK, we recycle or donate unwanted items whenever possible. There are tons of nonprofits and charity organizations that will be more than happy to take your unwanted items. Whenever possible, we donate to Dell Reconnect (Goodwill), American Cellphone Drive, the World Computer Exchange, eBay for Charity, Salvation Army, Habitat for Humanity, Leveling the Playing Field, Big Brothers Big Sister of America, as well as some other organizations.
Reusable materials are to be taken to a specialized recycling facility, such as Call2Recycle, E-Cycling Central, Sustainable Electronics Recycling International, Staples, Liquid Technology, BestBuy, Complete Recycling Solutions, Thanks for Being Green and others.
Cities where this service is most in demand
Frequently Asked Questions
→ How to Get Rid of a Couch?

Disposing of an unwanted item leaves you with several options to choose from.

TOSS IT.Of course, the easiest way to get rid of an old couch is by taking it to the curb and placing a "free" sign on it. Although this may not always go according to the plan. It can get all wet and muddy under the rain and the chances are that many junk collecting services are going to refuse to take it

SELL IT.Online shopping has become an integral part of our lives. So, why not try to sell your unwanted sofa at a place like Facebook or Craigslist? Depending on the condition of your furniture, you might get a couple of extra bucks without breaking a sweat.

DONATE IT.If you find it hard to sell your used couch, there is always an option to donate it. There are tons of nonprofits and outlets willing to take most donated furniture items.

REPURPOSE IT.In case donating or selling an old couch is not an option for you, leave the job to your imagination and think of a suitable place you can move it to, and re-energize your well-loved sofa.

→ Can I Recycle My Old Couch?

Yes, old couches and sofas contain materials like wood, cotton fabric, foam, and coils that are recyclable.But the hard part is that you can do it only if you dismantle a couch yourself, and take the parts to the recycling facility. Taking an old sofa into pieces is the tricky part here. If you can do it on your own –you're good to go. Otherwise, recycling centers may refuse to accept your item due to their bad condition or materials.
Featured on
Amazon
Angellist
Yelp
Flickr
Forembee