Stress-free Tire Pile Removal
Every car owner in his life has faced the need to changethe tires of their vehicle. Either because of a change of season or because of an emergency event (punctured wheel, broken tire). However, the most challenging part of the process is probably getting rid of the old tires when it's clear that they are not usable anymore.
The good news is that the rubber can be recycled to make recycled rubber products. So, how do you go about disposing of scrap tires in an environmentally-friendly manner? The best bid would be to call local junk haulers like WE JUNK and order professional scrap removal services. This way, you save yourself the trouble of lugging and disposing of your used automobile tires.
See how easy to schedule our services: give us a call or leave an online estimate inquiry to get the most accurate price and rest assured that your rubber is not going to end up in a landfill.
Types of Tires We Haul Away
Types of Vehicle

Do you currently own a set of used tires that needs to be disposed of? You've come to the right place! WE JUNK is ready to land a helping hand with your scrap tire removal!

Either you're driving a standard passenger vehicle or a truck, consider checking the worn-out state of your old tires (especially during fall and winter) to save yourself the potential trouble of getting into a road accident. And while safety remains one of our primary considerations, we all should be environmentally-conscious about appropriate disposal of our old vehicle tires. Otherwise, scrap rubber is going to end up in a landfill, posing a greenhouse gas emission threat to the ecosystem of our planet.

Includes: passenger vehicle tires, sports car tires, truck tires, machinery tires, wheelbarrow tires, lawn mower tires, dolly tires, golf cart tires, etc.

Tread Pattern

If you have scrap tires lying around the house taking up lots of free space, call our licensed junk removal service to get them disposed and recycled correctly. We collect all types of used tires and, based on their condition, take them to a specialized recycling center or a tire yard.

When tossed into a landfill, junk automobile tires pose a risk both to human health and the environment. Not to mention the costly penalties regulated by the state law and EPA.

For stress-free scrap tire removal, call WE JUNK, because WE CARE enough to dispose of your unwanted items in a green way!

Includes: summer tires, winter (snow) tires, all-season tires, 4x4 tires, performance tires, all-terrain tires, off-road, mud terrain, run-flat tires.

Size (Profile)

Need a hand with low-profile tire disposal? Give us a call! No matter which profiles your tires have, our professional hauling team is going to make sure that your junk tires are disposed of in a final and permitted way, eliminating or at least minimizing the risks of future exposure.

Because rubber is very durable and non-biodegradable, it can create significant health and safety risks when disposed of improperly. Scrap tires consume a lot of valuable landfill space and are the cause of tire fires. And while used tires are commonly burnt, not recycled, the newer reprocessing technologies (such as pyrolysis and devulcanization) are now being implemented. They make old tires suitable for recycling despite their bulk and resilience. That said, if you need a hand with green tire disposal, call WE JUNK!
How it works
1

Schedule an appointment

2

Point to your old appliance

3

Enjoy the cleanness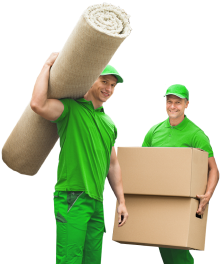 What needs to be cleaned out?
What Happens to Your Items?
We realize how important it is to recycle and take care of nature, and that's why, at WE JUNK, we recycle or donate unwanted items whenever possible. There are tons of nonprofits and charity organizations that will be more than happy to take your unwanted items. Whenever possible, we donate to Dell Reconnect (Goodwill), American Cellphone Drive, the World Computer Exchange, eBay for Charity, Salvation Army, Habitat for Humanity, Leveling the Playing Field, Big Brothers Big Sister of America, as well as some other organizations.
Reusable materials are to be taken to a specialized recycling facility, such as Call2Recycle, E-Cycling Central, Sustainable Electronics Recycling International, Staples, Liquid Technology, BestBuy, Complete Recycling Solutions, Thanks for Being Green and others.
Cities where this service is most in demand
Frequently Asked Questions
→ How to dispose of tires?

JUNK REMOVAL. If you're looking for proper disposal of your scrap tires, consider a local junk removal company like WE JUNK that will get the job done effortlessly for you and safe to the environment.

AUTO SHOP. In case you're willing to get rid of your junk tires by yourself, here are some essential points for consideration: Before you take that used tires to the curb or a landfill, make sure to consult with your auto shop if your they can be retreaded or repaired. It's always cheaper to prolong the life of unwanted items than to buy new ones. Not to mention the ecology-care factor at this point. Additionally, ask if the shop can recycle the old tires for you. Thus, you may get a price discount for the new ones, and stress relief on where to take them.

Do-It-Yourself. Removing old tires by yourself may not be an easy task to do. You're going to need to properly dismantle them and, of course, find the right place to take them to. The removal of the rim and wheel weights is essential because these contain valuable metals, such as aluminum and steel, that can (and should) be recycled. Also, note that the dismantling of the old tires requires the use of power tools. One has to be experienced and exercise caution when working with them.

→ Where to dispose of and recycle tires?

CURB. No! While leaving scrap tires on a garbage day together with your other recyclables may sound like a good (or the easiest) idea, the odds are that most curbside collection programs won't take them. If you're willing to throw away used tires accurately, call your municipality and see if they can schedule a special pickup for your unwanted belongings.

RECYCLING FACILITY. Definitely a good idea! As of 2017, most states have banned tires from landfills, which means that it is easier to find tire recycling options as a healthy alternative. Try calling places like Earth911, Call2Recycle, Complete Recycling Solutions and others.
Featured on
Amazon
Angellist
Yelp
Flickr
Forembee