Clean office space is more than just appearance. It creates a productive work environment and encourages employees to create high-value products and provide quality service. Yet, usually, offices have a lot of stuff to deal with. With years junk accumulates -from old files to unused tables to outdated printers. Getting rid of excess things in your office on your own is not a good idea. Instead, let junk removal pros do their job and yourself stay focused on business.
Hire WE JUNK -experts in office cleaning
We carry out orders of any scale and are ready to provide you with professional cleanout and removal ofold furniture, computer equipment, and other unnecessary items, no matter what is the floor area, storey, and location of your office. Rest assured that we will take care of everything -from carrying out the junk to its recycling.
How it works
1

Schedule a pickup day online

2

Point to your junk

3

Enjoy the cleanness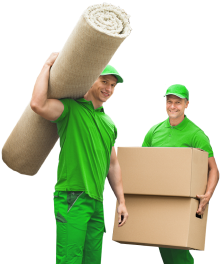 What needs to be cleaned out?
What Happens to Your Items?
We realize how important it is to recycle and take care of our nature, and that's why, at WE JUNK, we recycle or donate the unwanted items whenever possible. We donate to: Goodwill, Salvation Army, Habitat for Humanity, as well as other local communities ('Leveling the Playing Field, Washington D.C)
We also cleanout
Storage unit Cleanout

Storm Clean Up

Foreclosure Cleanout
Office junk removal FAQ
→ What types of office cleaning services do we provide?

We provide any kind of junk removal, disposal, and cleanout service. We specialize in sorting, loading, and transportation. There's nothing we can't do: just tell us what you need to get rid of, and we'll do our best to get your needs resolved.

→ Where does unnecessary office furniture go?

Providing office cleanout, we support sustainability and offer eco-friendly disposal solutions.We don't just throw unwanted furniture and other old supplies into landfills. Depending on the condition of your furniture and the materials used to make it, itcan get recycled or donated to a local charity. If you've already decided which charity you would like to support, let us know and we will donate your things there on your behalf.

→ How long does it take to remove junk from the office?

You can find out the exact terms and cost of our cleanout service in a free consultation with our managers. Our company can take out as much waste as you need and is ready to make it in the shortest possible time. Give us a call at the number 855 460 0360 or leave a request sothat we can discuss your circumstance and decide on the best course of action for your office junk removal.
Featured on
Amazon
Angellist
Yelp
Flickr
Forembee