It makes sense to store things that we don't use at the moment in the attic. Perhaps one day old tools, furniture, or clothes will come in handy, but now they are carefully arranged on the roof and don't take up valuable space in your home. However, sooner or later, your attic will reach its capacity, and then you'll have to think about cleaning and removing the attic junk.
Unfortunately, making everything alone is extremely difficult. It's especially difficult if your roof space is overcluttered or tricky to access. However, there is good news for you: you can apply for specialized cleanup services and make your attic organized once again.
WE JUNK will perform a professional cleaning of your attic
If you no longer use or want the things you've accumulated throughout the years in your attic and want to get rid of them but don't know how to do it, don't worry. We can help you out! Hire our team of specialists who will come to your house and provide quick, efficient, and affordable cleanout, optimizing the necessary things and hauling away unwanted items.
We provide comprehensive attic cleanup services including the safe removal of unwanted belongings and arranging of necessary things the way you want. Our goal is to reclaim your space and responsibly get rid of no-longer-neededthings, tools, furniture, clothing, etc. Plus, we provide sustainable and eco-friendly removal solutions: we will donate things in good condition to charity and responsibly dispose of as much waste as possible.
All you need to do is contact us and soon you'll be able to enjoy a spacious, organized, and functional roof space. We'll take a big burden off your shoulders, safely sorting, loading, hauling, and donating or disposing of anythingyou no longer need.
How it works
1

Schedule a pickup day online

2

Point to your junk

3

Enjoy the cleanness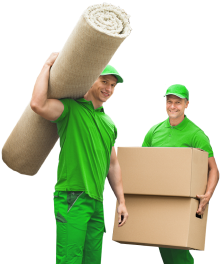 What needs to be cleaned out?
What Happens to Your Items?
We realize how important it is to recycle and take care of our nature, and that's why, at WE JUNK, we recycle or donate the unwanted items whenever possible. We donate to: Goodwill, Salvation Army, Habitat for Humanity, as well as other local communities ('Leveling the Playing Field, Washington D.C)
We also cleanout
Storage unit Cleanout

Storm Clean Up

Foreclosure Cleanout
Attic cleanout FAQ
→ How often should you clean your roof space?

It depends on how actively you accumulate things in this area. On average, it's recommended to do a full cleanout every 6-12 months. This will allow you to keep under control the amount of necessary and unnecessary things and prevent cluttering.

→ How to clean an attic quickly and effectively?

If you want to make everything yourself, then you have to thoroughly prepare for that. First, free up as much space as possible so that it's convenient for you to sort things and tidy up space. Put the possessions you want to leave on one side and place the unwanted items and waste to the other side. Finally, carefully remove dust, dirt, and mold, and haul away the collected debris. However, the fastest and most efficient way to make a cleanout is to call our experienced attic cleaners.

→ How much does an attic cleaning service cost?

The final price for cleaning is based on how much waste you have, how dirty your space is, what services are required, and many other factors. To find out the exact cost of our servicesfor you, leave a request online for a free, no-obligation estimate or order a callback. Our managers will provide a quick response and answer any additional questions you may have.
Featured on
Amazon
Angellist
Yelp
Flickr
Forembee