Often, a basement is viewed as a utility space.It also can be used as an extra living room or transformed into a playroom. Yet, one day you decide to put a broken dishwasher in your basement (until you find a better place for it) and with years you begin to store more and more things there.
Your basement turns into a cluttered and disorganized space where it's almost impossible to pass without toppling something over or getting dirty from head to toe. Just the idea of cleaning your basement is embarrassing. And you don't feel like you can cope with the task alone. Well, you don't have to. Leave the cleaning to professionals.
Call WE JUNK to have your basement thoroughly cleaned
Our cleaning experts will do the dirty job for you. What has been cluttered for years, we'll remove within a matter of hours. Our professional basement cleaning services include garbage collection, sorting, and disposal.
How it works
1

Schedule a pickup day online

2

Point to your junk

3

Enjoy the cleanness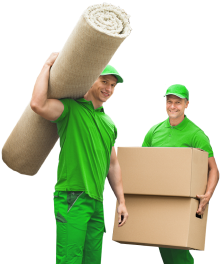 What needs to be cleaned out?
What Happens to Your Items?
We realize how important it is to recycle and take care of our nature, and that's why, at WE JUNK, we recycle or donate the unwanted items whenever possible. We donate to: Goodwill, Salvation Army, Habitat for Humanity, as well as other local communities ('Leveling the Playing Field, Washington D.C)
We also cleanout
Storage unit Cleanout

Storm Clean Up

Foreclosure Cleanout
Basement cleanout FAQ
→ If my basement is crammed with junk, can you clean it?

Surely! There is nothing we can't handle. More than that, if you wish, we can also help transform your basement into the space you've always dreamed of -a dressing room, playroom, pantry, or maybe study. Just decide on an idea, and we will help you implement it.

→ How can I prepare for the basement cleanout service?

All you need to do is call our cleaning specialists. Beforehand, we advise you to decide which things you still need and which ones you want to get rid of. Take some time to estimate the belongings in your basement and after that contact us.

→ Where do things go after cleaning the basement?

We try to ensure that our basement cleaning services bring value both for people and nature, and don't increase the scale of landfills. We'll send to charity those removed items which are in good condition and the junk that is suitable for recycling will get recycled.

→ How to prevent your basement from getting cluttered in the future?

Try to use the space of your basement rationally: buy organizers, shelves, storage boxes; don't store items that you haven't used for more than 1-2 years; make regular cleaning, etc. And remember that our company is always ready to give a helping hand in basement cleanout.
Featured on
Amazon
Angellist
Yelp
Flickr
Forembee