WE JUNK is your trusted partner in garage cleanout
Cleaning is a time-consuming and difficult task, especially if your property is cluttered to the point that most of its things are inaccessible. Just imagine how much time and effort you'll need to sort, pack, take out, and haul away the junk that has been accumulated for years. Moreover, you will also have to properly arrange the disposal of things you don't need or find new owners for them.
Or, you have another option:leave the difficult work to our team. Our specialists will arrive at your home at the agreed-upon time, perform professional garage cleanout services, and then send unnecessary things for recycling or donate them to charity.
A modern garage is a multipurpose space. First of all, you use the garage to shelter your car to keep it safe and sound. You can also use your garage as a workshop, playroom, or fitness space. Plus, it's convenient to store many things there: tools, furniture, Christmas decorations, appliances, clothes, etc.
But here's the problem: in case there is noproper organization, in time, the accumulation of these very things can decrease the functionality of your garage. And to make the garage usable again, you need to make a thorough cleaning. Use the services of professional cleaners who will help you quickly and efficiently perform cleanout and get rid of all the clutter.
How it works
1

Schedule a pickup day online

2

Point to your junk

3

Enjoy the cleanness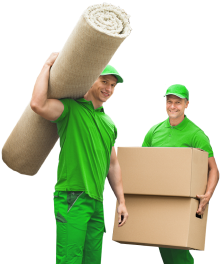 What needs to be cleaned out?
What Happens to Your Items?
We realize how important it is to recycle and take care of our nature, and that's why, at WE JUNK, we recycle or donate the unwanted items whenever possible. We donate to: Goodwill, Salvation Army, Habitat for Humanity, as well as other local communities ('Leveling the Playing Field, Washington D.C)
We also cleanout
Storage unit Cleanout

Storm Clean Up

Foreclosure Cleanout
Garage cleanout service FAQ
→ What does garage cleanout include?

We provide a comprehensive range of garage cleaning services, including sorting of things, cleaning the space from rubbish, disposing of garbage, organizing space, disinfecting, and many more. We go above and beyond to ensure you are 100% satisfied with the result.

→ How quickly can a garage be decluttered?

Depending on the amount of junkand room area, we may need less or more hours. But rest assured that our professional team works swiftly and productively to get your garage cleaned as soon as possible.

→ How is the collected junk disposed of?

Our company is eco-friendly. Thus, we try to ensure 80% of the collected trash is sent for recycling or donated to charity. Thereby you'll not only declutter your garage but also contribute to protecting our planet. If you have any specific charities where you would like to donate your unnecessary furniture and things, then tell us about them and we'll make it on your behalf.

→ How to order a professional garage cleaning service?

Just call our company at 855 460 0360 or leave a request online. At the nearest time, our managers will make an accurate estimate of the cost of services at your request. It is free of charge and does not oblige you to order our cleanout services after consultation
Featured on
Amazon
Angellist
Yelp
Flickr
Forembee