A beautiful, well-kept yard, lawn, and garden beds are a joy to see for both the owners of the house and their guests. However, all of this requires continuous maintenance. And the more space you have, the more effort should be put into it. We understand how valuable and limited your time is. Let us make a cleanup for you so that you can enjoy a season-ready property with no trouble.
Professional yard cleaning with WE JUNK
Believe us, it's much more reasonable to hire a team of professionals who have the knowledge and the right tools to do the job properly.
Our team can tackle any challenge: remove fallen leaves and branches, mow grass, care for plants, and many more. We have many years of experience in working with movable and immovable property and will perform a quick and thorough cleanup based on your wishes.
How it works
1

Schedule a pickup day online

2

Point to your junk

3

Enjoy the cleanness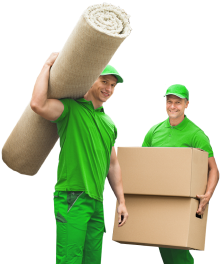 What needs to be cleaned out?
What Happens to Your Items?
We realize how important it is to recycle and take care of our nature, and that's why, at WE JUNK, we recycle or donate the unwanted items whenever possible. We donate to: Goodwill, Salvation Army, Habitat for Humanity, as well as other local communities ('Leveling the Playing Field, Washington D.C)
We also cleanout
Storage unit Cleanout

Storm Clean Up

Foreclosure Cleanout
Yard cleanout FAQ
→ When is the best time to clean the yard?

You can clean your patio both in spring and autumn, but it's better to do it in the early spring (right after the last frost). This is the most favorable time to prepare your property for the new season. Moreover, if you don't do the spring yard cleaning, then you'll have to remove a lot more dried leaves, twigs, and debris in the fall and thatjob may cost much more.

→ How to clean the yard quickly and at no cost?

It's necessary to estimate the scope of work and plan everything. Of course, you can try to do it yourself, but is it worth it? Without professional equipment and experience, you'll spend days trying to make your yard look nice and still be dissatisfied with the results. It's better to apply for our services. Our team of experts will show up at your home at the appointed time and quickly clean your property with a smile and respectful attitude.

→ How much does it cost to clean the yard?

Our services include a wide range of options. Do you want just to remove leaves from your lawn or are you planning a full cleaning of the entire area? How many trees and shrubs do you have? Are there weeds or inorganic debris? All these and many other factors affect the cost. To find out the final price of our services for you, call us or leave a request online and we'll give you a quick, totally free estimate.
Featured on
Amazon
Angellist
Yelp
Flickr
Forembee