Selling, moving out, or maybe just decluttering your house? Whatever is the reason for cleaning out your property, you can't but agree that hauling away furniture, kitchenware, clothing, appliances, and other household items is atiring, messy, and stressful process. The truth is it just is. Here the service of a professional estate cleanout company is invaluable. Want to get the job done and at the same time save your time, money, and energy?
Cooperate with WEJUNK -we are experts in the field
Our house cleanout service professionals are trained to quickly and effectively remove the clutter you need. We have 37 years of experience under our belt. You won't have to additionally hire loaders, rent a dumpster, and then decide on an appropriate method and place of disposal. We'll take everything on our shoulders. We will not only take out all the junk but also thoroughly clean the estate, and sort things and donate them to charity or send them for recycling. Trust professionals and forget about any issues associated with cleaning your property.
How it works
1

Schedule a pickup day online

2

Point to your junk

3

Enjoy the cleanness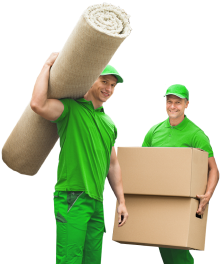 What needs to be cleaned out?
What Happens to Your Items?
We realize how important it is to recycle and take care of our nature, and that's why, at WE JUNK, we recycle or donate the unwanted items whenever possible. We donate to: Goodwill, Salvation Army, Habitat for Humanity, as well as other local communities ('Leveling the Playing Field, Washington D.C)
We also cleanout
Storage unit Cleanout

Storm Clean Up

Foreclosure Cleanout
House cleanout services FAQ
→ How does the house cleanout process work?

In advance, schedule your home cleanout, choosing the convenient day and time. Our team will arrive at the appointed time and you'll show them the items that you need to dispose of, and after that, we'll get to work. We work carefully, productively, and very quickly! Your estate will be clean before you know it!

→ What doestate cleanout services include?

Our home cleanout services include not only waste collection but also sorting, transportation, and environmentally-friendly disposal. We aim to provide the highest quality service possible and justify your expectations. All you have to do is to give instructions to our employees on what work needs to be completed.

→ How is the collected waste disposed of?

We strive to reduce the negative impact on nature. Our company supports the ideas of environmentalism and the rational socio-economic development of mankind. For this reason, we try to prevent waste from being buried in the ground, but rather give it for recycling or charity. Only 20-40% of the removed junk goes to a landfill.

→ How long does it take to remove waste?

The exacttime depends on the amount of work and the peculiarities of the sorting process of your goods. If you want to speed up the cleanout as much as possible, then beforehand decide what things you want to leave and what things you want to get rid of and pre-mark the necessary and unnecessary items with small stickers in different colors. For example, glue blue stickers on the necessary items, and red stickers on unnecessary ones. In this case, our team will work even faster and won't distract you with questions.

→ What is the price for an estate cleanout?

The cost depends on the weight and volume of junk collected, and also includes transportation, labor, and disposal expenses. To find out the exact price of our services for your case, leave a request online for afree, no-obligation estimate or order a callback. Rest assured that we will make an honest and fair assessment!
Featured on
Amazon
Angellist
Yelp
Flickr
Forembee