Disposing of Your Old Bike with Ease
When the time comes to upgrade for a new bicycle, here is a better option than just throwing your old one away with the rest of your garbage. In addition to the negative environmental impact caused by improper disposal, think of people wishing to buy a bike but not being able to afford it. Along with that, the odds are that you can get yourself some reasonable tax deductions or price discounts for properly disposing of your unwanted bicycle, in the long run.
Depending on the condition of the bike you're willing to get rid of, there are several options to choose from. If it's still in working order or needs a slight repair, the best option for you would be donating it to a charity or any other nonprofit organization. It's always best to see if your unwanted items can be repaired and reused before taking them to the recycling facility or a landfill. For eco-friendly junk removal, call WE JUNK because we are environmentally conscious about disposing of your items.
We Haul Away All Types of Bicycles
Mountain Bikes

When you know it's time to say goodbye to your old mountain bike, there are a couple of things to consider before tossing it in a landfill or leaving at the curbside. First, do no harm to nature. Being at the end of a life cycle, an old bicycle is almost fully recyclable! It consists of metal parts (such as chains, frames, etc.) which can be dismantled, broken down and reused to create new products. Some old bicycle parts can be processed and even used as a new component of a brand-new bike!

Because mountain bikes are primarily made for the off-road trails, they are cumbersome and hard to handle. Not to mention the large volumes of their components which may (and should) be recycled.

So, in case you need someone to land you a hand with your old mountain bike disposal, remember that WE JUNK.

Road Bikes

Do you have an old road bike sitting around the house (perhaps broken) and not doing anything but collecting dust and taking up space? Let us help!

Despite being more lightweight than the mountain bicycles, these can be very inconvenient to handle due to their dimensions, but no job is too big or small when WE JUNK. All you have to do is point to your junk item, and our skilled hauling team is going to take care of the rest. With no dirt or damage to your property while moving.

We take your unwanted item and make sure to dispose of it in an eco-friendly way. If it's in good condition or needs minor repairing, we take it to an appropriate facility and donate it whenever possible. For green junk removal services, call WE JUNK. WE JUNK because WE CARE!

Kids' Bicycles

Buying the very first bike and getting your little ones into the riding action is always exciting and fun. But there is still a moment of outgrowing meaning that it's time to buy a new bike and get rid of the old one. So, how do you go about it?

Children's bicycles do not take up as much home space like the mountain or road ones. Still, there is no need to leave them cluttering around and collecting dust. Call professional junk removal like WE JUNK, and enjoy the cleanliness while we make sure to dispose of your old bike in a green manner.
How it works
1

Schedule an appointment

2

Point to your old appliance

3

Enjoy the cleanness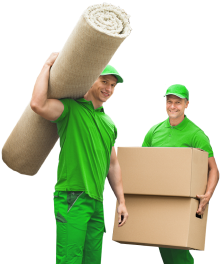 What needs to be cleaned out?
What Happens to Your Items?
We realize how important it is to recycle and take care of nature, and that's why, at WE JUNK, we recycle or donate unwanted items whenever possible. There are tons of nonprofits and charity organizations that will be more than happy to take your unwanted items. Whenever possible, we donate to Dell Reconnect (Goodwill), American Cellphone Drive, the World Computer Exchange, eBay for Charity, Salvation Army, Habitat for Humanity, Leveling the Playing Field, Big Brothers Big Sister of America, as well as some other organizations.
Reusable materials are to be taken to a specialized recycling facility, such as Call2Recycle, E-Cycling Central, Sustainable Electronics Recycling International, Staples, Liquid Technology, BestBuy, Complete Recycling Solutions, Thanks for Being Green and others.
Cities where this service is most in demand
Frequently Asked Questions
→ How to Get Rid of Old Bikes?

RECYCLE. Because metal scraps and tires can be recycled and repurposed, bicycles of all kinds are considered of high recycling value. Metal components are fully recyclable and can be used in the production of new products, while the tire material can become a source of fuel or a ground rubber. With that being said, it is essential to recycle or reuse scrap items whenever possible.

DONATE. Depending on the condition of your old bike, consider donating it to your local charity or other non-profits. This is a great way to help someone in need and benefit from future tax deductions.

REMOVE. If you're willing to throw away an old rusty bicycle that is hard to handle or is not accepted by local charities, call professional junk removal like WE JUNK. We're close, we're affordable, but most importantly, WE CARE about appropriate disposal of your unwanted items. Call now!

→ Where to Donate Bicycles?

Donating a used item to a charity is always a good idea. There are tons of nonprofit and charity organizations that will be happy to accept your belongings, such as eBay for Charity, Salvation Army, Habitat for Humanity and others.
Featured on
Amazon
Angellist
Yelp
Flickr
Forembee