Fast and Easy Dishwasher Disposal with WE JUNK
When it's time to replace your used household appliances with new ones, you might find yourself in a situation where you need to get rid of your used dish washer, but there just isn't enough space to store it at home. Schedule a pickup day and a team of our professional haulers will provide stress-free dishwasher disposal and recycling for you.
Your new dishwashing machine is ready to get installed but the old appliances are getting in the way? Let WE JUNK get you a hand with that! We know how to dispose of and recycle your unwanted appliances, but most importantly, we know how to do it properly! Depending on the state and city you live in, improper disposal of hazardous components or chemicals can be punished either with a fine or even a prison sentence. Let's think green and protect our environment together!
Important! If you currently own a dishwasher you want to get rid of, please avoid leaving it on the sidewalk by your house. This may be a safety hazard to small children playing around in the street! Prevent illegal dumping in your neighborhood and never leave your kids unattained!
Types of Dishwashing Machines We Haul
Domestic Freestanding Dishwasher

Need a hand with your old dishwasher disposal? At WE JUNK, we know how to remove your unwanted appliances, and do it in an eco-friendly way. We donate your unwanted items and recycle materials, whenever possible.

A freestanding dishwashing machine takes a lot of your home space, so you may want to manage the replacement process step-by-step. A team of our professional haulers can help you remove unwanted appliances, and take them for recycling with ease.

Also includes: Portable dishwasher; versatile freestanding dishwasher; countertop (benchtop) dishwashing machine; other portable dish washers.

Drawer Dishwasher

Replacing your old drawer dishwasher? Don't know where to take it for recycling? WE JUNK makes e-waste management easy!

Dishwashing machines that are installed into standard kitchen cabinets are called drawer dishwashers. Such built-in type of appliances requires proper dismantling, transportation and recycling, but here, at WE JUNK, we believe that a proper disposal matters! Depending on the state and city you live in, the punishment for improper e-waste disposal may be either a fine or even a jail time.

Includes: standard drawer dishwasher; single and double dish drawers.

Industrial Dishwashing Machine

In addition to domestic units, industrial dishwashers are used in commercial establishments, like restaurants, hotels, etc., but not necessarily. Large families with many members require significant dishwashing capabilities. That's when a residential dish washer cannot compete with a commercial one. No matter what type of water your commercial dishwasher uses, WE JUNK can handle the job!

Hauling and recycling your unwanted dishwasher in a green way is our main goal. We take responsibility disposing of your old appliances properly, preserving our environment for the next generations to come.

Also includes: Commercial dish- and glasswashers; high-temperature dishwashing machine; low-temp dish washer.
How it works
1

Schedule an appointment

2

Point to your old appliance

3

Enjoy the cleanness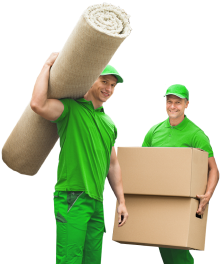 What needs to be cleaned out?
What Happens to Your Items?
We realize how important it is to recycle and take care of our nature, and that's why, at WE JUNK, we recycle or donate the unwanted items whenever possible. We donate to: Goodwill, Salvation Army, Habitat for Humanity, as well as other local communities ('Leveling the Playing Field, Washington D.C)
Cities where this service is most in demand
Frequently Asked Questions
→ How to remove a built-in dishwasher?

While there are tons of different tools to help you install a dishwasher, disassembling may be challenging. It depends on the initial drainage configurations installed, because due to limited spacing in the kitchen countertops and the construction of the dishwashing machine itself.
Soon you will find a step-by-step guide on how to properly remove or replace domestic dish washer yourself. For now, feel free to schedule our services to dispose of your old dish washing machine and make sure it is recycled properly.

→ What's a dishwasher scrap value?

How much you get for recycling a dishwasher is a tough question. because it varies. Depending on the recycling facility you take your old appliance to and the condition of the e-waste itself. The average scrap price for common dish washing machine starts from $18-$22 and can go higher. Particularly, if your're looking to make some extra pocket money, you may consider repairing the appliance and donate it for higher price. Other than that, there is always an option to call WE JUNK and watch our haulers do the heavy-lifting for you and disposing of your unwanted washing machine responsibly.

→ Can a dishwasher be recycled?

It surely can and should be recycled! At WE JUNK, we believe that a proper e-waste disposal matters. In case your household appliance is still working, you may consider making a donation to such places as Goodwill or the Salvation Army. They can re-sell these items with the profits towards the charity.
Another key point here is that certain appliances contain hazardous chemicals (CFCs) which are harmful for the environment. Under the Clean Air Act (EPA), these should be disposed of properly, otherwise serious fines or even prison sentence may be applied to violator. Think green!

→ Who to call to for an old dishwasher disposal?

WE JUNK can haul away an unwanted dish washing machine, properly dispose of it, donate or recycle whenever possible. Simply call 1-888-WE-JUNK2 (935-8652) or schedule a pick up day online, and watch your unwanted appliances go away.
Featured on
Amazon
Angellist
Yelp
Flickr
Forembee