Stress-free Washer and Dryer Pick-up & Disposal
Just like any other home appliance,washing machines and dryers have their life spans. So, when the time comes, you may find yourself looking for a junk removal company to get you a hand with the hauling. Why? Because here, at WE JUNK, we believe that a proper appliance recycling MATTERS!
A vast majority of household appliances contain hazardous components and materials that need to be recovered from the used device. Some of them are still reusable, but others can become very harmful to the environment and ecosystem of our planet if disposed of improperly. That's why it is important to keep in mind the consequences of landfill disposal and take unwanted devices to recycle whenever possible.
Working in the junk removal business for more than 37 years, we take the job of any difficulty and full responsibility for the quality of services provided. We do our best to understand the needs of our customers and dispose of their used items with care to our planet.
Types of Washing Machines We Haul Away
Top-loading Washer

The most common type of washing machine is a traditional top load washer. Despite being considered outdated, these models remain in high demand and demonstrate that even the oldest ones can be in the service to the present day. And it's true: top-loading washers do require less maintenance than front-loaders, though consume more energy and water.

The bottom line is every household appliance will eventually reach the end of its lifespan. So, when this happens, make sure to turn to your local junk removal company and adequately dispose of your unwanted items.

Front Load Washing Machine

Front-loaders are considered more efficient in performance and energy consumption than their top-load counterparts. But this does not make them work forever. Though, considered more efficient in performance and energy consumption, front-loaders can break down, just like any other household appliance.

In case you have an old front-loading washer sitting around the house (perhaps broken down) and not doing anything but collecting dust and taking up space, give us a call. Our team of professional haulers will be glad to help you with getting rid of any unwanted items and appliances. Our junk removal services are affordable, easy to order, and eco-friendly.

Portable Washer or Dryer

When it comes to housing space management, portable (or freestanding) washers and dryers can be real saviors. They use very little space and water and can get your clothes clean without having to fill a big machine or shuffle to the cleaners. Nevertheless, just like any other home appliance, washing and drying machines can break down eventually.

So, when you're going to be looking for a professional hauling team nearby, remember that WE JUNK. But what's more important, we responsibly dispose of your unwanted belongings and recycle whenever possible. WE JUNK because WE CARE!

Built-in Washing Machine

Do you currently own a used built-in washing machine (or dryer) that needs to be disposed of asap? Call us today, because there is nothing WE can't JUNK!

Our professional team of helpers will take care of both disconnection and dismantling, and make sure that your old appliance is taken care of in a green way. We separate junk appliances for metal and reusable materials and take to recycling whenever possible.

So, if you're looking for a junk removal company to help you get rid of your used (old) integrated washing machine, give us a call. We're close, we're easy to schedule, but most importantly – WE JUNK responsibly!
How it works
1

Schedule an appointment

2

Point to your old appliance

3

Enjoy the cleanness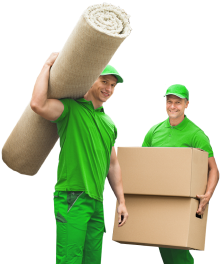 What needs to be cleaned out?
What Happens to Your Items?
About half of all the States have successfully passed law requirements as for proper e-waste recycling. No matter where you live, there are safe methods to properly dispose of electronic waste. These products contain toxic substances, such as lead, mercury, and cadmium which should be disposed of carefully. Reusable materials are to be taken to a specialized recycling facility, such as: Call2Recycle, E-Cycling Central, Sustainable Electronics Recycling International, Staples, Liquid Technology, BestBuy, Complete Recycling Solutions, Thanks for Being Green and others.
We realize how important it is to recycle and take care of nature, and that's why, at WE JUNK, we recycle or donate unwanted items whenever possible. There are tons of nonprofits and charity organizations that will be more than happy to take your unwanted items. Whenever possible, we donate to: Dell Reconnect (Goodwill), American Cellphone Drive, the World Computer Exchange, eBay for Charity, Salvation Army, Habitat for Humanity, Leveling the Playing Field, Big Brothers Big Sister of America, as well as some other organizations.
Cities where this service is most in demand
Frequently Asked Questions
→ What to do with the old washer and dryer?

UPGRADE. When you're buying a new washing or drying machine, you still have to get rid of the old one. And disposing of junk appliances is not the same as throwing out an empty detergent pack. Commonly, washers and dryers are too heavy to lift and contain materials that need to be salvaged and reused. On the other hand, if disposed of improperly, hazardous chemicals of electronic devices can harm the environment of our planet. And that can't be good. Here, at WE JUNK, we run eco-friendly junk removal and encourage others to keep to adhere to such an approach whenever possible.

DONATE/RESELL. efore disposing of your unwanted washer, make sure to check if it still works. Tons of organizations and charities will accept your item and possibly help someone in need (Salvation Army, Zealous Good, Craig's List, Sears, etc.).

RECYCLE. Reaching the end of the lifespan, a washing machine or dryer should be considered as a source of valuable materials. Steel, for example, conserves energy and natural resources that can be retrieved and used in the production of new products.

→ How to disconnect washer? How to drain a washing machine for moving?

When an old washing machine is being moved or replaced with a new one, it needs to be correctly disconnected from the hoses and wires supplying it with electricity and water. Some may need to be dismantled first. Please, find the complete instruction on how to disconnect a used washer properly, and get it ready for removal in the Blog section of our website.

→ Where to recycle a washer and dryer?

In order to dispose of an old unwanted appliance on your own, firstly, you need to find local landfills and make sure that they qualify for specific recycling requirements. On the other hand, if getting rid of a junk appliance is your only concern, consider professional junk haulers. They will pick up your used item and then dismantle them for reusable parts and recyclable materials. Call 1-888-935-8652 now, because there is nothing WE can't JUNK!

Featured on

Amazon
Angellist
Yelp
Flickr
Forembee