Electronics Recycling and Disposal
Electronic technologies develop rapidly, which means that your used household electronics may be outdated or even broken by now. So, if you're looking for a professional junk hauling company, seek no further, because WE JUNK responsibly! We realize the importance of electronics recycling and care enough to dispose of your unwanted items in a green way




No matter if you're a self-taught handyman or a specialist in mechanics, cluttering your e-waste at home may not be the best option neither for you, nor for the environment. Most of home electronics consist of printed circuit boards (PCB) containing electrical components and hazardous materials which should be recycled and disposed of in a proper manner. WE JUNK serves both residential and business communities, and offers stress-free junk removal and e-waste recycling at ease –CALL NOW or BOOK a pick up day ONLINE (no upfront payments)
Types of E-Waste We Haul Away
Home Electronics

Need a hand with your e waste removal? Our team of professional haulers can get you a hand with that! We deliver eco-friendly electronics disposal at your doorstep and make sure to recycle as much junk items as we possibly can. WE JUNK because WE BELIEVE that a proper disposal matters!

Every electronic device or home appliance operates on digital signals (digital circuit) that maintains its operational power. The components of such circuits are hazardous to the environment when dispose dof improperly. Our junk hauling company provides ecologically sustainable recycling of your old electronics and appliances. So, why hesitate? CALL NOW or BOOK a pick-up date ONLINE!

Includes: both digital & analog electronics, microelectronics, integrated circuits(monolithic), power electronics, printed circuit boards(PCB), optoelectronics (optronics), semiconductor devices, embedded systems, diodes, resistors, fuses, toggles, sensors, relays, capacitors, coils, cables, transformers,batteries,wires, microchips, lamps, electronic calculators, computer parts, printers and fax.

Audio and Telecommunication Electronics

Have you got any junk electronics you need to get rid of? For eco-friendly e-waste disposal call WE JUNK, because our professional team deals with your unwanted items responsibly. We recycle or donate (if it still works) your old or unwanted items to ensure environmentally friendly disposal and care for our communities.

We believe that every electronic device or household appliance, with an electronic circuit design implemented, should be discarded properly and harmless to nature. Such devices contain hazardous materials, thus should be disposed of responsibly and in accordance with all governmental regulations and recycling standards.

Includes: speakers, stereo & radio receivers, dj mixers, car audio, loudspeaker, headphones and headsets, microphones,walkie-talkie's, tone controls, audio amplifiers,compressors, equalizers, synthesizers.

Consumer Electronics

Searching for a responsive company to handle your e-waste needs? Look no further, because WE JUNK delivers stress-free trash hauling to you, and eco-friendly disposal & recycling services to the environment. WE JUNK because WE CARE enough to remove your unwanted items responsibly!

As we continue to digitize our lives, e-waste problem does not get any better. Every day we buy and discard tons of electronic products which make our life easier, but also can hazard the eco-system of our planet if disposed of improperly. That is why here, at WE JUNK, we believe that sustainable disposal matters. We donate your unwanted items to charity organizations whenever possible. In case electronic equipment contains hazardous chemicals or components, we make sure its properly sorted and taken apart and materials are recovered for further reuse. And that'show WE JUNK!

Also includes: household appliances, TVs, laptops, tablets, mobile phones, electric stoves, personal computers and accessories, gyroscooters, hoverboards & hoverskates, cameras, drones etc.
How it works
1

Schedule an appointment

2

Point to your old appliance

3

Enjoy the cleanness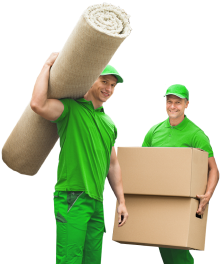 What needs to be cleaned out?
What Happens to Your Items?
About half of all the States have successfully passed law requirements as for the proper e-waste recycling. No matter where you live, there are safe methods to properly dispose of electronic waste.These products contain toxic substances, such as lead, mercury, and cadmium which should be disposed of carefully.Reusable materials are to be taken to a specialized recycling facility, such as: Call2Recycle, E-Cycling Central, Sustainable Electronics Recycling International, Staples, Liquid Technology, BestBuy, Complete Recycling Solutions, Thanks for Being Greenand others.
We realize how important it isto recycle and take care ofnature, and that's why, at WE JUNK, we recycle or donate the unwanted items whenever possible. There are tons of nonprofits and charity organizationswho will be more than happy to take your unwanted items.Whenever possible, we donate to: Dell Reconnect (Goodwill), AmericanCellphoneDrive, the World Computer Exchange, eBay for Charity, Salvation Army, Habitat for Humanity, Leveling the Playing Field,Big Brothers Big Sister of America,as well as some other organizations.
Cities where this service is most in demand
Frequently Asked Questions
→ How to Dispose of Electronics?

Before tossing out your old electronics, make sure to remove all of your personal and financial information from their hard drives. Use specialized programs to overwrite or wipe the hard drive, or simply remove the hard drive and physically destroy it.The most environmentally friendly option would be taking your e-waste to the nearest electronics recycling center(e.g.Earth911)or household hazardous waste facility. Many professional junk hauling companies, like WE JUNK, offer suitable to your needs haul-away and recycling options as well.
Alternatively, find a take-back or trade-in programs provided by electronics manufacturer or local retailer.This way, you get rid of your unwanted items and get a discount for purchasing a new one,at the same time (Amazon does that).Additionally, there is an option to attend a local e-waste collection event and make a contribution. Call your city's services department to find if there is an event being held in your area.

→ How to Recycling Electronics?

An important thing to remember is that recycling is the greenest solution to the whole electronics disposal problem. It matters because large volumes of used devices are discarded improperly every year, and, with time, the situation is not getting any better.Things to take into consideration before recycling electronics: remove all personal and financial data from the device; find local organizations which process e waste recycling; schedule a pick-up day and wait. On the other hand, you can simply callWE JUNK and watch your trash items being properly removed!

→ Where to Take Electronics for Recycling?

Depending on condition and type of electronic product you want to get rid of, check for national organizations collecting e-waste near you, among which: Computers With Causes, Secure the Call, Goodwill, Salvation Army, Vietnam Veterans of America and others.

→ Why Recycling Electronics is Important?

Most electronic components contain chemicals or metals, such as lead or mercury, that are very harmful to your health. While there may be no danger under usual circumstances, once electronic devices are compressed in a landfill these chemicals are released into the environment. That's why there are several state law regulations as for the proper electronics disposal and recycling
Featured on
Amazon
Angellist
Yelp
Flickr
Forembee