Hot Tub Disposal and Recycling
Getting rid of an old hot tub is no piece of cake for an average Joe. They are heavy, hard to move,and in some cases,have to be taken to parts before moving. A proper hot tub removal usually includes disconnecting, dismantling and hauling (peskier if stairs are involved). Depending on the condition, an unwanted bathtub can also be donated or recycled. So, in case you need a hand with that —WE JUNK!
Working in junk removal for more than 37 years, we know the pitfalls of the business, as well as the hardships our customers may face. That's why we are here to make the whole process easier for you.Schedule online or give us a call and tell us about the hot tub and where it's located
We provide affordable, safe, and eco-friendly hot tub removal regardless of its' size or disposition. But more importantly, we dispose of your unwanted items properly, according to all local and state disposal regulations.
Call us Today —Get your Hot Tub Hauled Away!
Types of Hot Tubs We Take
Portable Hot Tubs (Spa)

Though portable hot tubs are more accessible to remove than the custom-built ones, they still require appropriate handling because of the materials they're made from and, of course, their dimensions. They are heavy, hard to move and sometimes have to be broken down before proceeding. Even if you manage to drag it with your family or neighbors, most cities won't pick them up curbside because of state recycling regulations.

There are tons of different hot tub designs out there. Still, commonly they contain materials like inflammable latex or vinyl, fiberglass, acrylic, polyethylene or another type of plastic, which can be recycled, or else, disposed of in an eco-friendly way. In case you need a hand with the heavy lifting, let us know — we look forward to serving you!

Custom-Built Hot Tubs

A custom-built hot tub, or in-ground tub, is a bit more challenging to handle than the portable one: it's filled with a few hundreds of gallons of water, has electrical hookups, and is built-in to a deck or foundation. Not to mention the dimensions. But no job is too big or small when WE JUNK. Our professional hauling team is going to dispose of your used custom-made hot tub, but most importantly, they know how to do that in an eco-friendly way.

Hot tubs and Jacuzzis are commonly constructed of the same materials that pools are made of (concrete, fibreglass, gunite, stainless steel, tile, copper), but can also be built from wood or recycled materials, such as metal bins or barrels. At We Junk, we believe that proper disposal matters; that's why if you're willing to get rid of your old hot tub – let us know.

Bathtub

Upgrading for a new bathtub? Need a hand with an old tub removal? Call WE JUNK, because we are dedicated to excellent customer service, protection of the environment, and reuse of valuable resources. Our hauling team will do the heavy lifting, and make sure to dispose of your used bathtub in a green way.

Regular freestanding and the clawfoot bathtubs contain materials that can be retrieved and reused. Commonly, these are made from fiberglass, porcelain, cast iron, or copper, which can be further processed. But an important thing to keep in mind is that it's always better to call ahead to confirm that the recycling facility will accept such materials. The easier way is to call the local junk removal team, like WE JUNK, and relax staying rest assured that the matter would be taken care of responsibly.
How it works
1

Schedule an appointment

2

Point to your old appliance

3

Enjoy the cleanness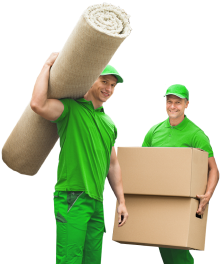 What needs to be cleaned out?
What Happens to Your Items?
We realize how important it is to recycle and take care of nature, and that's why, at WE JUNK, we recycle or donate the unwanted items whenever possible. There are tons of nonprofits and charity organizations who will be more than happy to take your unwanted items. Whenever possible, we donate to: Dell Reconnect (Goodwill), American Cellphone Drive, the World Computer Exchange, eBay for Charity, Salvation Army, Habitat for Humanity, Leveling the Playing Field, Big Brothers Big Sister of America, as well as some other organizations.
Reusable materials are to be taken to a specialized recycling facility, such as: Call2Recycle, E-Cycling Central, Sustainable Electronics Recycling International, Staples, Liquid Technology, BestBuy, Complete Recycling Solutions, Thanks for Being Green and others.
Cities where this service is most in demand
Frequently Asked Questions
→ How to dispose of an old hot tub?

DONATE. If you're willing to dispose of your unwanted tub in a green way, try looking for a local charity or recycling organization. If it's in good condition, donating an item will profit you with tax-deductions and a chance to help someone in need. Nonprofits, such as Make a Wish Foundation, Habitat for Humanity or Salvation Army, will find a use for your unwanted belongings and reward you for doing that.

RECYCLE. Depending on the material your hot tub is made from, it may or may not be recycled. For example, acrylic bathtubs are difficult to recycle, as acrylic is not biodegradable. In such a case, your best option would be upcycling, which is repurposing a used tub for something around the house.

REMOVE. Whether it's a clawfoot bathtub or a custom-built spa, a professional junk removal company, like WE JUNK, is going to get the job done and leave you to rest assured that your items will not end up in a landfill. WE JUNK responsibly because WE CARE.

→ How to find hot tub removal services near me?

The easiest way to find local hot tub removal services is to search online. Depending on the state and applied regulations, finding junk removal near you means you won't have to worry about the heavy lifting and responsible disposal of hazardous materials. Call WE JUNK because we care enough to dispose of your old hot tub environmentally-friendly at an affordable price!

→ How much does a hot tub removal cost?

Here, at WE JUNK, we adhere the 'no hidden fees' policy, thus, in order to get the most accurate estimate for your junk removal needs, please fill out the application form in our website, or simply give us a call so we could discuss all the details and schedule a comfortable pick up day for you. Generally, the price for a hot tub removal comprises a pick-up and a haul-away. Still, the type of tub, its dimensions and the materials also matter, so be sure to clarify these details before saying good-bye to your old tub.
Featured on
Amazon
Angellist
Yelp
Flickr
Forembee