TV Removal & Disposal with Ease!
If you have an old tv set you want to get rid of – you've come to the right place! WE JUNK because WE CARE enough to do it RESPONSIBLY! Providing garbage removal services for over 37 years now, we know everything about tv recycling and disposal, but most importantly, we know how to do it properly.

Several state laws and regulations do not allow some items to be tossed in the trash as they are, but when you're with WE JUNK, you don't have to worry about a thing! Simply schedule a pickup day and point to your old television set. We will take care of both removal and recycling for you!
Here, at WE JUNK, we believe that a proper e-waste disposal matters! Used electronics (e-waste) can be very harmful to our environment because of toxic substances they contain. That's why a proper disposal is essential to ensure that these elements are not released into our environment. Think green with WE JUNK.
Types of TVs We Haul Away
CRT Televisions

Need a hand removing your old CRT TV? Call WE JUNK - Our professional team is committed to green electronic and waste recycling!

Why is it important to recycle old CRT tv's? The answer to this lies in the operating principle of such technology. Because of the radiation and other toxins contained in the CRT televisions, the United States Environmental Protection Agency has stated (2001) that all CRT-containing electronics must be brought to specialized e-waste recycling facilities.

FLAT Screen TV

Looking for a flat-screen tv recycling facility around? Leave this to us, because WE JUNK responsibly!

Flat screen TVs contain hazardous chemicals that can damage our health and the environment, if disposed of improperly. Because of that, most cities have established the rules as for the proper way to dispose of such electronic waste: either give it away or sell it, if it is still functional, or simply locate and dispose of it at the nearest e-waste recycling center. No time for that? Let us get you a hand with that!

LED TV

Buying a new TV and trying to figure out what to do with your old telly?

No worries! Televisions and other e-waste containing dangerous chemicals can be recycled! For those wondering how to recycle your old tv set, free pickup by local facilities and big companies, like BestBuy, might be a good option to consider. Or else, you can call WE JUNK and schedule a stress-free tv pickup straight to your doorstep! Our team of professionals will do all the heavy lifting for you and make sure to properly dispose of your old tv set.
How it works
1

Schedule an appointment

2

Point to your old appliance

3

Enjoy the cleanness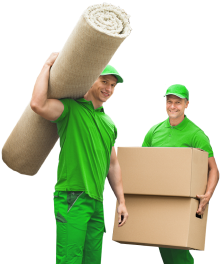 What needs to be cleaned out?
What Happens to Your Items?
We realize how important it is to recycle and take care of our nature, and that's why, at WE JUNK, we recycle or donate the unwanted items whenever possible. We donate to: Goodwill, Salvation Army, Habitat for Humanity, as well as other local communities ('Leveling the Playing Field, Washington D.C)
Cities where this service is most in demand
Frequently Asked Questions
→ Where can I take my old TV for recycling?

If you need to drop off an old television set for recycling, there are several ways to do that: the cheapest option would be to take it to the nearest recycling facility or big corporation (such as BestBuy) to dispose of it properly. This way is going to require your effort, time, and transportation expenses. On the other hand, you can order WE JUNK services and simply watch your old electronics disappear.

→ How to dismantle tube TV for disposal?

Taking apart your old tube (CRT) tv may be dangerous, so be careful and make sure not to hurt yourself! Consider safety measures and use only quality tools to dissemble your tv or monitor. Find the full step-by-step guide on how to disassemble an unwanted old TV set in our Blog section. Other than that, simply call us now and find the green solution to your matter.

→ Why is recycling a TV expensive?

Recycling may be expensive depending on the facility that provides such services. The price may be high due to the hazardous chemicals contained in the CRT electronics which causes air pollution and negatively affects our environment. Dealing with such dangerous devices requires specialized handling, dismantling and, eventually, recycling – all these factor have significant impact on the price of tv recycling. The good news is that you don't have to worry about all that when you order WE JUNK and stay rest assured that your items will be recycled properly.

→ Where do I take my flat screen TV for disposal?

Flat-screen TVs emit much less hazardous radiation and chemicals than the regular tube tvs, but still require proper recycling. You can check the available options listed in the answer to the question #1, or simply schedule a stress-free tv pickup and disposal near your location by WE JUNK!

→ Who to call for TV recycling?

No matter how old or heavy your used television set, our professional team can handle the job! And it's not all about heavy lifting, because we care to donate your unwanted items and recycling old electronics. Call now 1-888-WeJunk2 (935-8652)
Featured on
Amazon
Angellist
Yelp
Flickr
Forembee