Stress-free Scrap Metal Pick up & Recycling
If you've recently been rebuilding or remodeling your house or a vehicle, there is probably a pile of scrap metal left somewhere in the back of your yard or garage. Do you need a hand with the disposal of that rusty piece of artwork? No need to keep storing it at home, potentially putting your property and family at risk of being damaged. For fast and eco-friendly scrap metal removal, call WE JUNK!
Our mighty hauling team is going to take care of all the heavy lifting while making sure to responsibly dispose of your unwanted items and recycle whenever possible. Doing a junk removal business for more than 37 years, we work with many local scrapyards that collect and process unwanted scrap items for later melting into new products.
Types of Scrap Metal We Take
Vehicle Parts

Got an old engine or any other scrap machinery item that needs to be disposed of? You've come to the right place! While removing scrap vehicle parts is a labor-intensive job, WE JUNK is here to land you a hand with that! We are going to haul away your unwanted scrap vehicle parts and make sure that they are disposed of properly

No need to hurry to throw away your scrap metal as it can be a valuable resource of recyclable materials used in future product manufacture. Call now or schedule scrap pick-up online and leave the rest to us!

Includes: engines (motor), vehicle wheels, tires, gearbox, brake blocks, muffler, gears, and other machinery scrap parts.

Building Supplies

Rebuilding your home? Got any scrap building supplies that need to be disposed of? Let us help!

Willing to get rid of a pile of scrap metal cluttering around your yard or garage, you may face specific difficulties. First, you need to find and rent a specialized vehicle for transportation. After that, scrap items must be sorted and hauled to a local scrapyard or other receiving point near you. At the end of the day, the odds are that all the processing is not going to be worth the invested funds. In such a case, you may be looking for professional junk removal services that will take care of the matter for you. Try calling WE JUNK, because we provide stress-free junk removal and have all the necessary tools to get the job done in an environmentally-friendly manner.

Surplus Materials

Responsible disposal of surplus metals and materials is crucial by means of potential impact on the ecosystem of our planet. This means that one has to consider the type of metal before disposing. Ferrous metals, for example, contain steel (iron, carbon) in them, which is considered one of the most recycled materials in the world. The non-ferrous waste, on the other hand, may contain precious metals with rare elements like cobalt, mercury, lithium, zirconium, etc. Some of them may be radioactive.

And while sorting is an essential part of bulk metal removal operations, the unused or excess materials should be disposed of in the most environmentally friendly way. Scrap recycling helps to reduce the amount of greenhouse gas emissions and conserves energy and natural resources. Recycled scrap helps keep the ecosystem cleaner by removing potentially hazardous materials and keeping them out of landfills.

Includes: office supplies, computer equipment, trucks, vehicles, heavy equipment, tools, kitchen appliances, building materials, etc. Bulk metals: stainless steel, copper, aluminum, brass, etc.
How it works
1

Schedule an appointment

2

Point to your old appliance

3

Enjoy the cleanness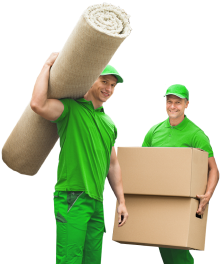 What needs to be cleaned out?
What Happens to Your Items?
We realize how important it is to recycle and take care of nature, and that's why, at WE JUNK, we recycle or donate unwanted items whenever possible. There are tons of nonprofits and charity organizations that will be more than happy to take your unwanted items. Whenever possible, we donate to Dell Reconnect (Goodwill), American Cellphone Drive, the World Computer Exchange, eBay for Charity, Salvation Army, Habitat for Humanity, Leveling the Playing Field, Big Brothers Big Sister of America, as well as some other organizations.
Reusable materials are to be taken to a specialized recycling facility, such as Call2Recycle, E-Cycling Central, Sustainable Electronics Recycling International, Staples, Liquid Technology, BestBuy, Complete Recycling Solutions, Thanks for Being Green and others.
Cities where this service is most in demand
Frequently Asked Questions
→ Does Anyone Pick up Scrap Metal for Free?

Scrap metal removal is a necessary process that will not only keep potentially harmful materials out of landfills but can also earn you some pocket money if done correctly. Try browsing online marketplaces like Facebook or Craigslist to find someone willing to haul away your unwanted scrap metal for free.

→ Who Buys Scrap Metal Near Me? Where to take it?

To responsibly dispose of your scrap metal, search for local scrapyards that will accept your unwanted items. Earth 911, for example, has got one of the most extensive databases of the closest recycling facilities you can find. Go to https://search.earth911.com/ and enter in the material you want to recycle together with your zip code and hit 'search.' You will see a list of recycling facilities that are close to your site; however you're going to need to take your items there by yourself.

→ How Do I Know if a Metal is Ferrous?

To properly dispose of scrap metal, you need to first identify whether it's ferrous or nonferrous. The easiest way to do this is with the help of a magnet. Ferrous metals stick to the magnet while nonferrous metals don't.
Featured on
Amazon
Angellist
Yelp
Flickr
Forembee