Personal Computer Recycling and Disposal with Ease
We can hardly imagine modern life without a personal computer. Everyone has it, most of us use it, but eventually, all of us have to get rid of the old pc, and replace it with the new one. Who you gonna call for personal computer disposal and recycling? Definitely not the Ghostbusters:) Try WE JUNK, because WE CARE enough to dispose of your unwanted items and appliances responsibly!
E-waste recycling matter, because appliances, such as computers, contain hazardous waste (heavy metals and carcinogens) which negatively affect the environment and enter the atmosphere, landfills and waterways. To enforce and encourage the proper computer disposal, National Computer Recycling Act has been adopted by the Environmental Protection Agency (EPA). And it's not only fines that we should care about, but the environment we live in. Think green and dispose of waste responsibly!
Types of Personal Computers We Haul Away
Desktop Computer
(ATX)

Do you currently own an old desktop PC you want to get rid of? Let us get you a hand with that, because there is nothing WE can't JUNK!

Desktop PC is a type of personal computer which has an external system unit (ATX case). These have been widely used at the beginning of personal computer era (1990s) and even up until now. Since that time, more and more junk appliances are recycled worldwide due to increased awareness and investment, and desktop computers are not an exception. Such type of PC consists of a CRT monitor, system unit, keyboard and a mouse. All these components include valuable rare earth metals and precious metals, which are in short supply, thus need to be recovered and reused whenever possible.

At WE JUNK, we make sure to dispose of your old desktop pc in a green way, and safe to our environment. So if you share the same vision, call 1-888-935-8652 for your junk removal and appliance recycling needs, because WE JUNK responsibly!

Desktop PC
(Monoblock)

If you have an old monoblock personal computer you need to get rid of, call professional junk hauling company to make sure its disposed of in a proper way. For junk removal and appliance recycling, call WE JUNK, because WE CARE enough to dispose of your unwanted items responsibly!

Monoblock PC's are lighter than the regular case-type computers, but still require proper handling and recycling. Such types of personal computers have their system units integrated within the monitors, which makes disassembling a bit of a challenge.

It is highly important to dismantle computers and other old electronics, and take their components to recycle. This way, we can acquire valuable sources for secondary raw materials. Otherwise, these devices are a source of toxins and carcinogens that harms the environment. Think green and call WE JUNK!

Portable Laptop
(Notebook Computer)

Need a hand with getting rid of your old laptop? Call WE JUNK, because we are focused on doing what's right for you and safe for the environment.

E-waste recycling is considered eco-friendly because it prevents hazardous waste (e.g. heavy metals, carcinogens etc.) from entering the atmosphere, landfill and waterways. That's why we believe that a proper disposal matters, and donate or recycle whenever possible to make sure we don't pollute the nature.
How it works
1

Schedule an appointment

2

Point to your old appliance

3

Enjoy the cleanness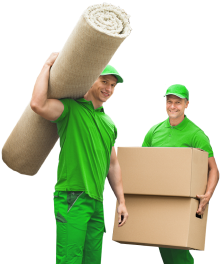 What needs to be cleaned out?
What Happens to Your Items?
We realize how important it is to recycle and take care of our nature, and that's why, at WE JUNK, we recycle or donate the unwanted items whenever possible. We donate to: Goodwill, Salvation Army, Habitat for Humanity, as well as other local communities ('Leveling the Playing Field, Washington D.C)
Personal computer recycling is regulated by the United States National Computer Recycling Act directed by the Administration of the Environmental Protection Agency (EPA).
Cities where this service is most in demand
Frequently Asked Questions
→ How to Dispose of Old Computers?

Depending on the condition and the characteristics, a junk pc can be donated (if it still works) to charity, recycled (dismantled for parts; reused), or exchanged for a new one with additional payment. Of course, the greenest option would be taking your junk pc to recycle facility to make sure all hazardous components are handled properly. Or you can always call someone to help you with that, someone like WE JUNK. Because we get the job done in a green way and at ease for you!

→ What is Recycling a PC? and Why it is Important?

Recycling is considered an eco-friendly solution to your old appliance disposal. This process prevents hazardous toxins and carcinogens from entering the ozone layer of our planet, which can lead to irreversible consequences to our environment and nature. A proper recycling includes manual dismantling and scrapping the parts for reuse. Such sustainable disposal of appliances and other e-waste ensures the safe and environmentally sound disposal with care to our planet.

→ How to Wipe (Remove Data) a Computer Before Recycling?

If you want to get rid of your old PC, consider deleting your personal information stored in it, before it falls into the hands of a potential hacker. Personal data security matters, so make sure that none of your passwords, addresses, phone numbers, bank details or any other personal documents is available to anyone else but you. For a step-by-step guide on how to remove data from your computer before recycling, please see the article in our Blog section.
Featured on
Amazon
Angellist
Yelp
Flickr
Forembee