Discover the Premier Junk Removal Service in Riviera Beach, Florida – WE JUNK!
Are you in need of expert junk removal services in the Riviera Beach area? WE JUNK is your perfect partner for eco-friendly and efficient debris removal, serving both residential and commercial properties across Riviera Beach, Palm Beach. Our team is committed to doing all the heavy lifting, ensuring that your home and community remain clutter-free and safe.
In Riviera Beach, FL, our commitment to responsible waste management means we handle everything – from standard household junk to large-scale items – with utmost care and professionalism. With WE JUNK, disposing of your old appliances, general waste, and even toxic substances is as easy as making a phone call. Dial call 15614891170 for the most reliable junk hauling services in Riviera Beach, FL, or book your pickup online today!
Benefits when WE JUNK
Easy Online Arrangement
Punctual and Experienced
Eco friendly
Proper recycle
Your Trusted Junk Removal Experts in Riviera Beach, FL, and Beyond
Managing a property in Riviera Beach, FL can be challenging, especially with junk accumulating faster than you can clear it. That's where WE JUNK comes in – offering full-service junk removal in Riviera Beach, FL, with a focus on reliability and efficiency. Whether you're relocating, sprucing up your space, or tackling renovations, our family-owned business is at your service.
As simple as it may sound!
or
Find Junk Removal Services
near me
We Provide Stress-Free Junk Removal
Serving all neighborhoods near the city of Riviera Beach, FL
We Provide Cleanout Services
Storage unit Cleanout

Storm Clean Up

Foreclosure Cleanout
How it works
1

Choose your location or enter ZIP

2

Discuss your trash hauling needs

3

Schedule a pick-up day

4

Watch the rubbish go away!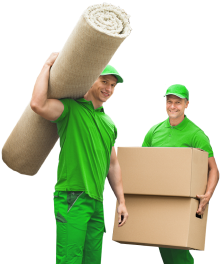 What needs to be cleaned out?
Frequently Asked Questions
→ How much does junk removal cost in Riviera Beach, FL?

At WE JUNK, we believe in transparent pricing with zero surprises. Our free estimates provide you with an all-inclusive price that covers labor, hauling services, and any disposal fees for Riviera Beach, FL.

→ What does the trash removal process in Riviera Beach, FL entail?

Our process involves a comprehensive approach to waste management. From the moment we pick up your items to the responsible disposal or recycling of your junk, our Riviera Beach, FL team ensures every step is handled with the environment in mind.

→ How can I schedule a junk removal appointment in Riviera Beach, FL?

Scheduling is simple! Call us at call 15614891170 or use our easy online form. We're flexible and offer same-day services in Riviera Beach, FL to accommodate your busy schedule.

→ What items do you remove from properties in Riviera Beach, FL?

No job is too big or small for us. From old furniture and appliances to construction debris and yard waste, we haul it all. Just let us know what you need removed from your Riviera Beach, FL property, and we'll handle the rest.

→ Are there any items that WE JUNK cannot remove in Riviera Beach, FL?

While we take most items, certain restrictions apply to hazardous materials due to safety and regulatory guidelines in Riviera Beach, FL. Contact us with specifics, and we'll guide you through the options for safe disposal.

For reliable and environmentally conscious junk removal services in Riviera Beach, FL, look no further than WE JUNK. Our commitment to great service, excellent communication, and community focus makes us the best choice for all your junk hauling needs. Get a free quote today and experience hassle-free service from a team that cares about keeping Riviera Beach, FL clean and green.
Other Cities in Florida State
Where We Provide Junk Removal Services
A
B
C
D
F
G
H
J
K
L
M
N
O
P
R
S
T
W
Featured on
Amazon
Angellist
Yelp
Flickr
Forembee